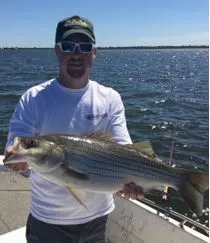 Dr. Eric Ketchum attended Lone Oak ISD for K-12 education. He graduated Valedictorian in 2003. He then attended The University of Texas -Dallas where he graduated Cum Laude with a degree in Biology. He then went on to The University of Houston College of Optometry where he graduated Summa Cum Laude with a Doctorate in Optometry.
He married his wife, Audrey, in 2012. They have two children, Maelyn and Judsen. They are members of Lone Oak Baptist Church in Lone Oak. When Dr. Ketchum isn't in the office, he spends his time coaching his kiddo's various sports teams, doing all things outdoors- hunting and fishing, and spending time with his family.

Dr. Ketchum served on the Texas Optometric Association Board of Trustees for 6 years. During his tenure on the board, Dr. Ketchum worked in various positions such as Membership Center Chair for 4 years and with fellow colleagues on the New Grad Task Force, aimed at setting new graduates up for success as Texas optometrists. He was also awarded with Texas Optometric Association 2019 Young Optometrist of the Year.
He is a Texas licensed Therapeutic Optometrist and Optometric Glaucoma Specialist providing complete eye care services for Rains county and the surrounding communities.
He provides exams, diagnoses, and treatments of all disorders that affect the eye or vision. In addition to training in eye diseases and disorders, he is also trained in anatomy, systemic pathology, physiology, and pharmacology. With this background, he's trained to recognize a range of health issues; such as glaucoma, macular degeneration, diabetes and hypertension. He works hard to stay current on the latest advances in eye health and vision care by regularly attending continuing education seminars and advanced training courses. It is because of Dr. Ketchum 's dedication to continuing education that our patients receive the most modern and progressive vision care available.